On the tenth anniversary of his death, a look at legendary DJ John Peel's influence on Headstand.
A couple of years ago I listened to one of John Peel's final shows and was cheered to find it included several obscure tracks I had independently discovered myself and played on Headstand. Anyone who has heard the show will know that Peel's spirit looms large.
When I first heard Peel in my mid-teens I was impressed by the sheer variety and unpredictable mix of music in his shows but I also found it hard to digest. It was only after I had eased myself in via the Evening Session and other indie music shows that I became hooked.
I was fortunate enough to meet Peel on a couple of occasions. The first time was in Liverpool in 1999. I attended a gig he was hosting by Clinic, Hefner and The Flaming Lips at the L2 for Radio 1's Sound City. As I turned the corner of the venue I saw him standing on the pavement by himself. Before I really knew what I was doing I stopped and said hello. "Hello," he replied and I realised I hadn't given any thought to the rest of the conversation. One of Peel's greatest gifts as a broadcaster was his ability to connect with listeners and make it feel like he was talking to you, and you alone. Now that he really was my mind took a moment to adjust. We shook hands and exchanged a few words about the gig. "I'm just hanging around, waiting to get down to the business of broadcasting and introducing bands," he said in what could have been on-air banter with another DJ.
The second occasion came a few years later when I won tickets to attend a live session by Eon at Maida Vale. Like so many others I seized the opportunity of a meeting with Peel to give him a demo, not of my own but a friend of mine
Aidan Smith
, a musician worthy of his attention.
When Peel arrived at Maida Vale with an entourage he led us deep into the building to a huge studio. I saw someone else with a bag of records heading to the booth where Peel was preparing for the show and took my chance. I thought I might be stopped me but before I knew it I was stood at the doorway and proffered the CD which Peel politely accepted. As I was leaving I heard him saying to his producer: "Has it got a contact address? Manchester! Well you can't help that."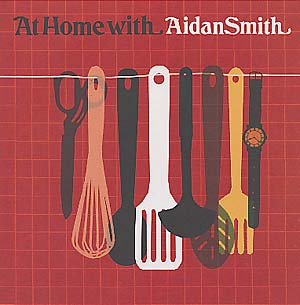 Later Aidan signed to Twisted Nerve and was played by Peel and later on me on countless editions of Headstand.
In the Cambridge 105 studio August 2014 by J S Watts
I don't think I immediately realised that Peel was one of a few DJs who chose his own records rather than following a playlist influenced by commercial interests more than musical ones. Giving a DJ a playlist is like getting a dog and barking yourself. Why couldn't all shows be presented by passionate individuals who knew and loved the music they chose to play? I did my best to follow that ideal during my seven years on community radio, sharing a taste in music which, thanks to him, is a lot more varied and adventurous.
In the decade since he died the growth of community stations and internet radio has given countless individuals the same platform. The BBC too, has granted my wish with the creation of 6 Music. I like about 90% of the music I hear on the station and I can appreciate the artistic merit of most of its output even if it doesn't suit my personal tastes. Being able to turn on the radio at any time of day and be entertained, surprised or disorientated by what you hear is the ultimate tribute to Peel. All that's missing is that voice, affable and slightly bumbling, talking across the airwaves to you, and you alone.